Our new Crowdfarming™ asset is in full swing!
Securing the Farm
We have completed the first part of securing the purchase of the farm. The purchase price for the land was ZAR15,496,000 plus ZAR110,000 for movable equipment such as tractors and a truck.
We have also added an additional amount of ZAR5,000,000 for reviving the orchards and the equipment to bring the farm to full production. The total amount we are raising is ZAR20,606,000 which equates to 412 portions at R50,000 per portion.
We have successfully sold 63 portions and you can buy as many portions as you need. Our aim is to have completed raining the funds by 31 December 2023.
Special Purpose Company
We have set up a special purpose company, Department of Farming (PTY) LTD that owns the farmland and will also run and operate the farm on your behalf as the owners. This new company operates independently, ensuring the protection of your investment.
Each of the owners will receive share certificates of ownership to the above company. There will be periodic reporting in terms of quarterly management reporting, Annual General Meeting and annual financial reports.
Partnering for Success
We have partnered with our neighbour, Kobus Strydom, of Lankgewag Boerdery on providing the deep citrus skills on the farm and managing the 16 members of staff we took on from the previous owners.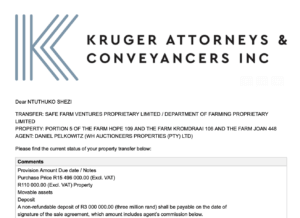 We are confident that our 8 years of experience in managing farms across livestock, vegetable and macadamia industries coupled with Kobus's experience in citrus will create a fruitful venture.
Tree Pruning
The process of pruning trees which had been delayed has been completed. The team is now readying to apply fertiliser in order to ensure optimal nutrition for the trees.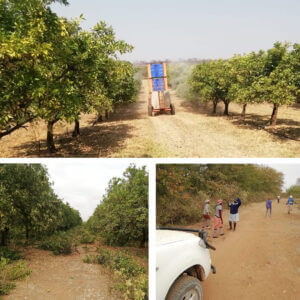 Why do we prune and spray?
It enables better airflow and sunlight to reach all parts of the tree. 💨

Prevents disease spread and pest infestations.

Improves fruit quality and size.

Shapes and manages tree size. 🌳 

Promotes long-term tree health.
Future Opportunities On the Farm
1. Expansion of Citrus Orchard:
The farm consists of 490 hectares that consists of veld and is not utilised for citrus. It's not possible to plant additional citrus without securing additional water rights.
2. Solar Farm:
There is a big opportunity to install a solar farm that would supply electricity to the farm and nearby farmers via a wheeling agreement with Eskom.
3. Bringing the Packhouse back into operation:
The packhouse is currently not utilised. We intend to explore various grant funding mechanisms to bring it back to operation and provide market access for smaller farmers in the neighbouring villages.
We want you to be part of this journey and get a front-row seat in the running of the farm.
See the video of the farm below: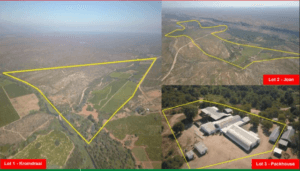 In other news,
Tax Certificates Download Feature Now Available:
You can now download your Tax Certificates on the web portal, www.livestockwealth.com. The certificate calculates the profit earned from your assets within a stipulated 12 month period, allowing you to complete your financial and tax records as needed.
New Mobile Apps loading
We have been hard at work upgrading our mobile app to not just be a replica of the website, but to provide a unique experience all by itself.
The app is currently available for Android only, but iPhone users, rest assured, we are busy with internal testing, so the iOS App will be ready to put in your pocket soon.
We would value your feedback on the app experience as it will help us continue to improve it.
Get the app on your Android device here.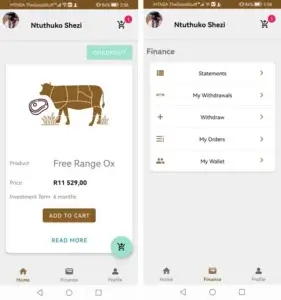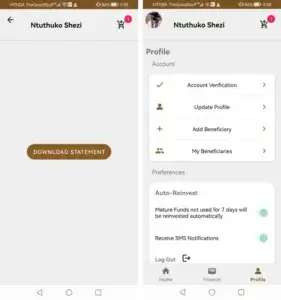 Lastly,
Just checking if you managed to catch us last month discussing the new Farmland Investment journey with Bongani Bingwa on Radio 702
Listen to the podcast at:
https://www.702.co.za/articles/482216/how-livestock-wealth-enables-investors-to-grow-their-wealth-the-african-way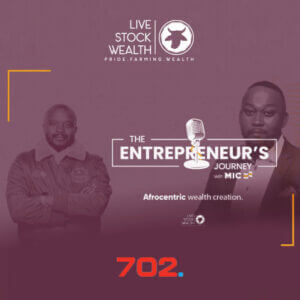 We have a lot more questions and answers available here, but you can also contact us directly if you'd like to discuss one to one.
Yours in Wealth,
Ntuthuko Shezi and the Livestock Wealth Team.