Livestock Wealth introduced South Africa to Crowdfarming™ back in 2015 and since then we have been refining our product offering, streamlining processes and helping our investors grow their wealth the African way.
Our platform has helped our clients to invest in tangible, growing assets at the click of a button. Innovation is at the heart of what we do and we aim to expand our product range and to become the foremost Crowdfarming™ platform in the world.
investment options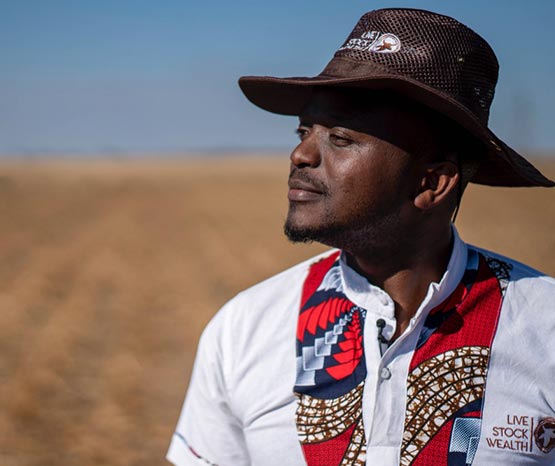 Our team comprises of passionate people in the fields of information technology, accounting and marketing.
Our Livestock Wealth team is well experienced in technology to better manage each farm.
Our team has a combined 70 years of experience in corporate, farming and new venture creation.
investment options
Woolworths. Livestock Wealth has recently acquired an off-take agreement to supply Woolworths with free range beef.
Woolworths is a premium supermarket chain in South Africa and has the same market positioning for food products as Whole Foods in the USA.
Contact us
The simplicity found in investing in tangible, growing assets is also to be found in how we run our organisation.
We believe in putting our investors and their needs first and ensuring that they win. We have agreements in place with our farmers to ensure that we deliver as promised to our investors.
Farmers
Invest in less than five minutes.
Our Livestock Wealth Farmbook App enables you to sign up, choose products you'd like to invest in and pay securely. You can pay via credit card, bank transfer, instant EFT, or bank debit on the App.
Register to Invest