To celebrate, we've got a few great prizes to give away!
To a few lucky people who invest in one of our Investment Baskets this month:
Lunch with our CEO
The Livestock Wealth Beaded Cow
A Farmers Club Ox Box (Free Range Beef worth R999)
Invest now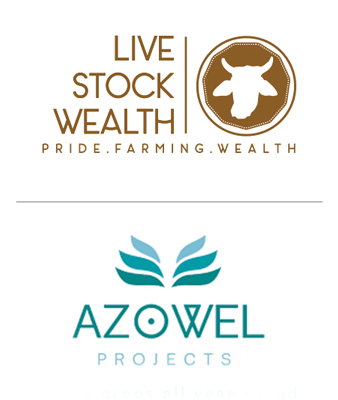 About our Connected Garden Investment:
We've partnered with Azowel Projects, an experienced garden tunnel farming group, who will be  managing and cultivating these free-standing, fully-stocked organic vegetable gardens.
An investment in a Connected Garden is popular because for a once off investment of R8200, you are able to yield quarterly returns of R660 for 5 years. Your investment works like an endowment as it helps create jobs and enables farmers to produce healthy food while creating shared wealth.